About Tacklife:
At Tacklife, we aim to manufacture the best products that inspire our consumers to live a more convenient, secure lifestyle.
We have our professional products monitoring team to focus on every single detail that matters to you and develop well-made, portable, exquisite products.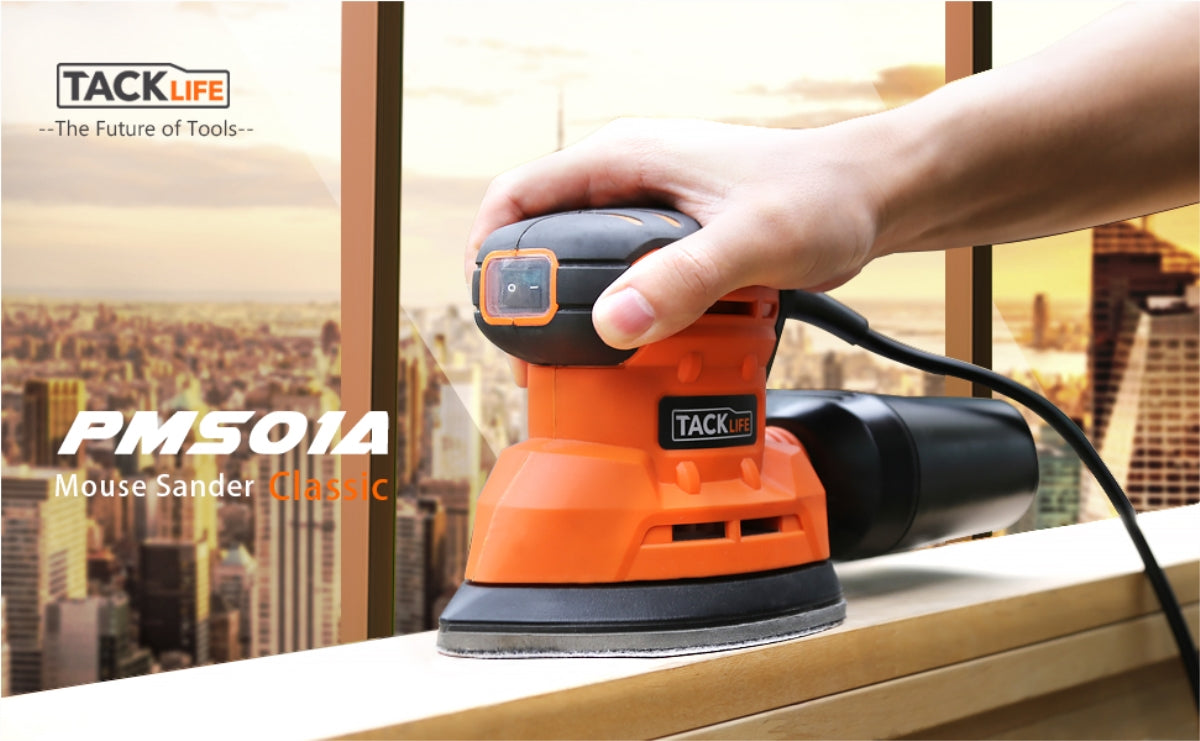 Tacklife PMS01A 1.1A(130W)12000OPM Mouse Detail Sander
Tacklife mouse detail features a 1.1 Amp motor, which can provide 12,000 orbits per minute. A high performance dust collection with micro-filtration ensures a tidy work place. The handle is covered by a soft rubber for comfortable and firm grip, suitable for one-handle working. With a compact and lightweight body, this sander can get into hard-to-reach places, providing more possibility to the DIY enthusiasts.
Main Features:
✔ Strong Power - The sander runs at 12,000 orbits per minute with 1.1 amps of power, which provides an efficient work.
✔ Rubber Covered - Soft rubber covered handle is comfortable for single hand control and reduce your fatigue.
✔ Low Vibration and Low Noise - The machine works stably with low vibration, low noise, ideal for daily DIY sanding work.
✔ 3Meter Power Cord - 3M(9.8Ft) power cord provides your sanding work without restrictions. It supports to polish for precision jobs.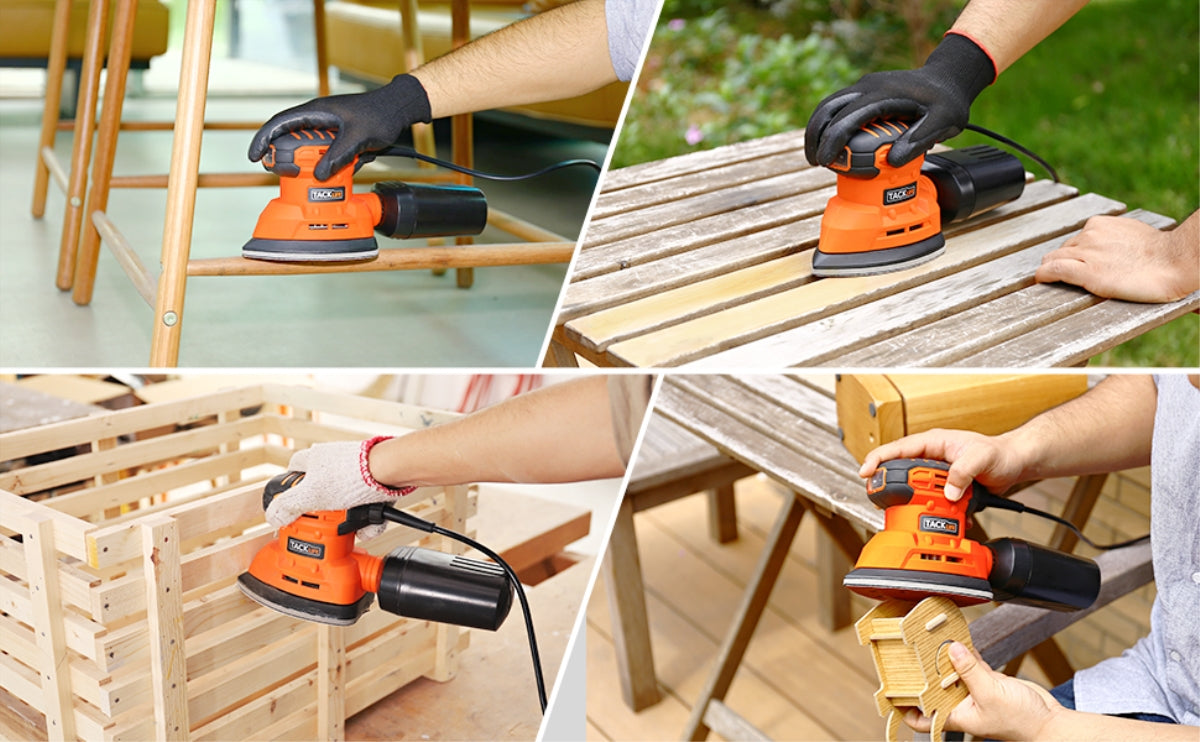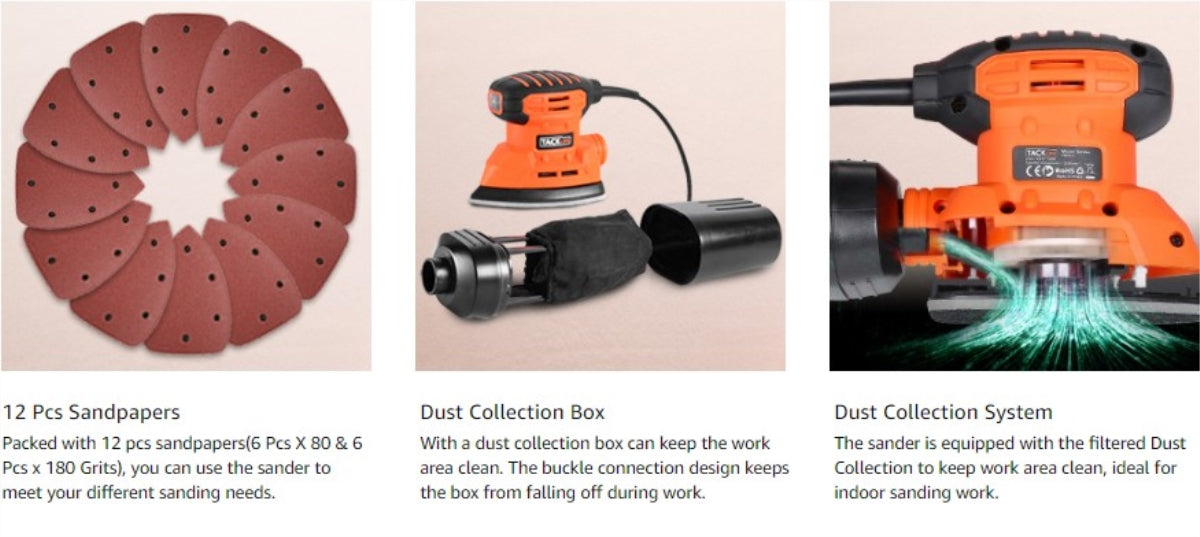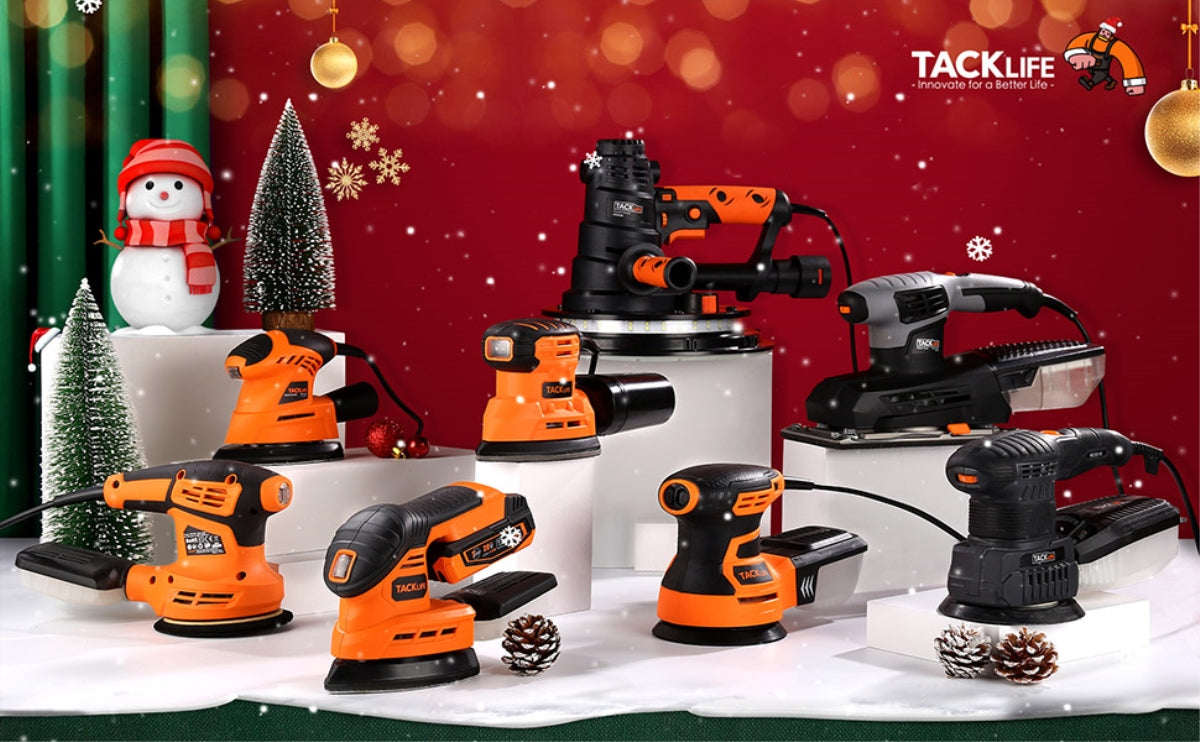 Recently Viewed Products
Recently Viewed Products